Dr. Jeffrey M. Weil, D.M.D. has been practicing dentistry for the past 20 years at his Rutherford, NJ location and is a leading specialist in the treatment of periodontal (gum) disease. Periodontal disease is an inflammation and degeneration of the gums, bone, and tissues surrounding the teeth. It is extremely common in adults and, if left untreated, will lead to tooth loss.
NEW!!!

Click Here for Perioscopy Info (an Alternative to Periodontal Surgery)
Dr. Weil believes in a gentle, total (mind & body) holistic approach to dentistry including vitamins and proper nutrition. He and his friendly staff will not only put a smile on your face when you visit them, but they will help you keep your smile for years to come. Here are a few testimonials from prior patients:
"Strong enough to be gentle"
"Most gentle tough I ever encountered"
"A gentle knowledgeable gum doctor in NJ and NY"
"He took my fear of dentistry away"
"A magical, gentle touch"
"First time I could relax in a dental chair"
"I want to refer my spouse to you for cleanings"
"I always needed to be numbed before - no more with Dr. Weil
---
Dr. Jeff on Vacation in Hawaii
Making sure all the creatures of the world receive proper periodontal care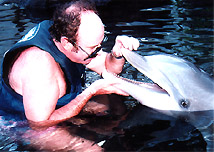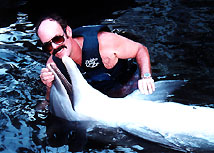 Please take the time to review the important information on our site and feel free to contact us if you have any questions or would like to schedule a visit. DON'T WAIT TILL IT HURTS!! (by then it's often too late).
About Us |Gum Disease | Treatment | Prevention | Visit Us
Jeffrey M. Weil, D.M.D.
240 Park Avenue, W. Newell Entrance
Rutherford, New Jersey 07070
Tel: (201) 460-1333 | Fax: (201) 460-0117

Copyright © 2016 Jeffrey M. Weil, D.M.D. All Rights Reserved.